http://newschannel9.com/news/local/community-helping-renovate-rivermont-elementary
Check Out the Latest News Section for
School Supply Lists
and
Registration Information
Registration for grades K-5:
August 7, 9-11:30am
Open House
August 7, 5:30-6:30pm
Open Enrollment Students who have already registered may want to come to see what class they are in and meet the teacher. There will probably be additional information as well.
School Age Child Care is now available at Rivermont.
SACC will be available at Registration to sign up and answer your questions.
Did You Know:
Rivermont ranks #1 in the district for teacher effectiveness.

Rivermont has adopted a focus on S.T.E.A.M. (Science, Technology, Engineering, Arts, Math) and project-based learning.

Rivermont has plans to build an outdoor classroom and greenhouse on its 10-acre campus.

Rivermont has a natural connection with the outdoors, with a school garden and nature trail that connects to Rivermont Park and the river.

Rivermont is building a S.T.E.A.M. lab designed by awarding-winning architecture firm COGENT Studio where the kids and teachers can build, create, tinker, explore, and learn together—think science lab meets art studio.

Rivermont is a small, intimate school with enrollment under 250 children
Full S.T.E.A.M. Ahead!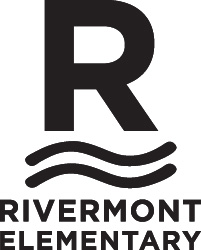 for videos!!
Rivermont TV!
---