UPDATE:
Thanks to our supporters through the Causeway Project-we exceeded our goal! We are thrilled and appreciate our community! There is still time to donate using the link below. All money raised will be used for our STEAM Lab! Thank you!
Good Morning and Happy New Year!
I hope 2017 is off to a great start for everyone!

We are very fortunate to have people in our community supporting the educational efforts of Rivermont, and helping our teachers and students. As you know, Rivermont has been moving towards a STEAM-based curriculum (STEAM stands for Science Technology Engineering Art and Math). Last year, through the efforts of the Rivermont Fan Club and Causeway, the community raised funds to bolster technology and provide our students with 20 Chromebooks.

This year, Causeway is raising funds to help us purchase equipment for the STEAM Lab! The room itself is receiving a make-over so it's design can best suit the project-based learning happening in the classroom. This space is used by EVERY student in Rivermont, and they are truly enjoying this STEAM-focused learning and all the accompanying activities. These funds will impact EVERY student at Rivermont, and will be a huge support to our teachers!

Causeway has set a goal of $5000, and we have 24 days left to meet this goal!
For more information, and ways to give, please visit this link:
https://www.indiegogo.com/projects/rivermont-elementary-s-t-e-a-m-lab-education#/
If you are feeling grateful for a bountiful holiday season, please, consider a donation to support Rivermont.
If you are also so inclined, we would also appreciate if you could pass along this link to others who may be able to offer support. We really want to help Causeway reach this goal for our students, and for our teachers.
Happy New Year!
Kristina McClure, Rivermont PTA
Full S.T.E.A.M. Ahead!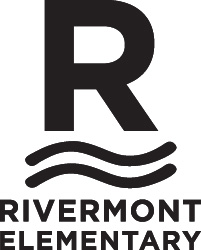 for videos!!
Rivermont TV!
---