Rivermont STEAM School is accepting Open Enrollment for students in grades K-5 beginning May 1 - May 31. Students transferring from another Hamilton County school will need to bring:
3rd quarter report card
Limited space available
First come-first served
Number of slots will determined by the Principal
Reinventing Rivermont
Check out the link below!
This is a great article about our new STEAM Program
already in progress and building! #rivermontrising
http://www.timesfreepress.com/news/local/story/2017/jan/26/reinventing-rivermont-school-launches-steam-l/409563/
Did You Know:
Rivermont ranks #1 in the district for teacher effectiveness.

Rivermont has adopted a focus on S.T.E.A.M. (Science, Technology, Engineering, Arts, Math) and project-based learning.

Rivermont has plans to build an outdoor classroom and greenhouse on its 10-acre campus.

Rivermont has a natural connection with the outdoors, with a school garden and nature trail that connects to Rivermont Park and the river.

Rivermont is building a S.T.E.A.M. lab designed by awarding-winning architecture firm COGENT Studio where the kids and teachers can build, create, tinker, explore, and learn together—think science lab meets art studio.

Rivermont is a small, intimate school with enrollment under 250 children
Full S.T.E.A.M. Ahead!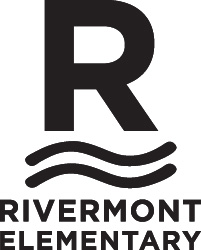 for videos!!
Rivermont TV!
---