Rivermont's On-Line "Roar Store" is now OPEN!
https://423tees.com/ROAR_STORE/shop/home
Check out the great items you can buy from our Rivermont Store. Lots of styles and colors are available with additional items coming soon!
Call Vicki Taylor if you have any questions at 423-870-0610 x36824.
Check out the latest issue of the 2017-2018 Tiger Talk. You should be receiving a copy via mailchimp (email). Make sure we have your correct e-mail on file to receive your each Friday. Call Ms. Donna Blair at 423-870-0610 to give her your e-mail address. Our goal is to keep you informed of "All things Rivermont" using tools such as Facebook, DoJo, ENews (Tiger Talk), School Messenger and this Website.
Thank you for your continued support of our school!
School Age Child Care is now available at Rivermont.
Full S.T.E.A.M. Ahead!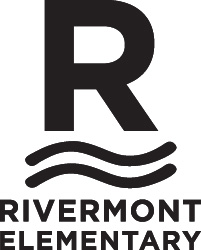 for videos!!
Rivermont TV!
---