Rivermont's On-Line "Roar Store" is now OPEN!
https://423tees.com/ROAR_STORE/shop/home
Check out the great items you can buy from our Rivermont Store. Lots of styles and colors are available with additional items coming soon!
Call Vicki Taylor if you have any questions at 423-870-0610 x36824.
Check out the first issue of the 2017-2018 Tiger Talk in the "Lastest News" Section of this Website. Make sure we have your correct e-mail on file to receive your copy via e-mail each Friday. Call Ms. Donna Blair at 423-870-0610 to give her your e-mail address. Our goal is to keep you informed of "All things Rivermont" using tools such as Facebook, DoJo, ENews (Tiger Talk), School Messenger and this Website.
Thank you for your continued support of our school!
Coupon Book Sale has been extended to September 25th - last day to qualify for prizes
Kid's First Coupon Book Sale - $10 each – we keep $7 for each book we sell!
Sept. 19th – PTA at 6pm, Chorus will perform America the "Awesome"
October 2-5 – Scholastic Book Fair in the Library
October 3 – 1st Qtr Showcase of Learning, 5:30-6:30pm
October 5 - Sock HOP Dance for kids that sell 3+ Coupon Books
October 5 - School-Wide Pajama Day
October 6 – No School for Students
October 9-13 – Fall Break
October 24 – Parent/Teacher Conferences 4-7:30pm – Make an appointment with your child's teacher
October 26 – Picture Day
School Age Child Care is now available at Rivermont.
Full S.T.E.A.M. Ahead!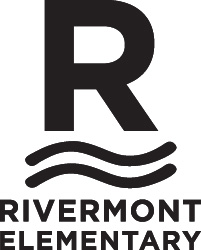 for videos!!
Rivermont TV!
---