COOKIE DOUGH PICK-UP
Orders will be available for pick-up:
Date: Thursday, December 8th
Time: 4:00 pm – 6:00 pm
Location: Cafeteria

If you are unable to pick-up on this day and time, please make arrangements for someone else to pick up your order.

Thank you for participating in our sale!
Rivermont Elementary PTA
This Saturday, December 10th, from 11am-2pm
Please use this link to reserve your spot:
https://gotechtown.org/hour-of-code/
The Hour of Code is a global movement reaching over 100 million students in over 180 countries. The Hour of Code started as a one-hour introduction to computer science, designed to demystify "code", to show that anybody can learn the basics, and to broaden participation in the field of computer science. It has since become a worldwide effort, and you can be a part of it! NO PRIOR EXPERIENCE IS NEEDED. Although designed for students, all ages are encouraged to participate--young and old--bring the family (just make sure to reserve enough spots).


***Also while you are at TechTown, make sure
to check out our HUGE SALE on all of our retail items! We will be
matching or in a few cases beating the best online prices for items ranging
from books to robots to GoPros!
Please support Rivermont Elementary STEAM Lab!
https://www.indiegogo.com/projects/rivermont-elementary-s-t-e-a-m-lab-education#/
Full S.T.E.A.M. Ahead!
Support Rivermont Elementary School!
https://cfgc.caritas247.com/Donate.aspx?dcid=REF
Donate HERE!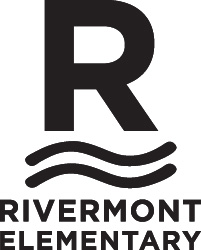 for videos!!
Rivermont TV!
---